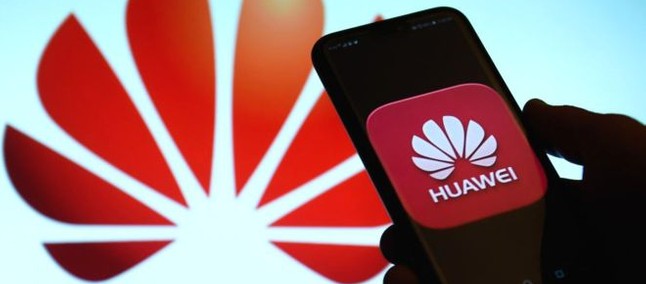 While remaining ahead of Apple in the global smartphone market , Huawei once again shows that it is managing to do its "homework". That's because the company has kept its lead as China's largest smartphone maker.
Data from research firm Aurora Big Data show Huawei holding a 24.7% stake in the Chinese market, followed by Vivo by 17.3%. The third place is occupied by Oppo, which maintains the 15.6% with Xiaomi almost surpassing with its 15.4%.
The only foreign manufacturer to appear on the podium is Apple in its distant fifth placeholding a market share of 5.6%. Check the complete figures for the third quarter of 2018: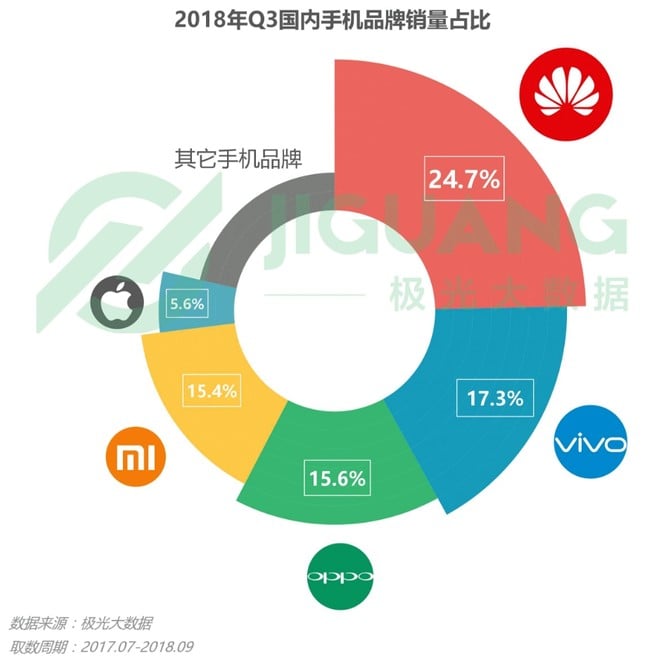 According to Aurora Big Data, despite being in fifth place, Apple has been facing many problems to remain competitive in the Chinese market . This can be noted by the iPhone sales numbers that continue to fall quarter after quarter .
Now, when top-selling smartphones in China are taken into account , Oppo and Vivo are highly competitive. This is because the R15 is the best selling handset in the country with 4.2%, followed by Vivo X21 which has 2.1%. Check the data: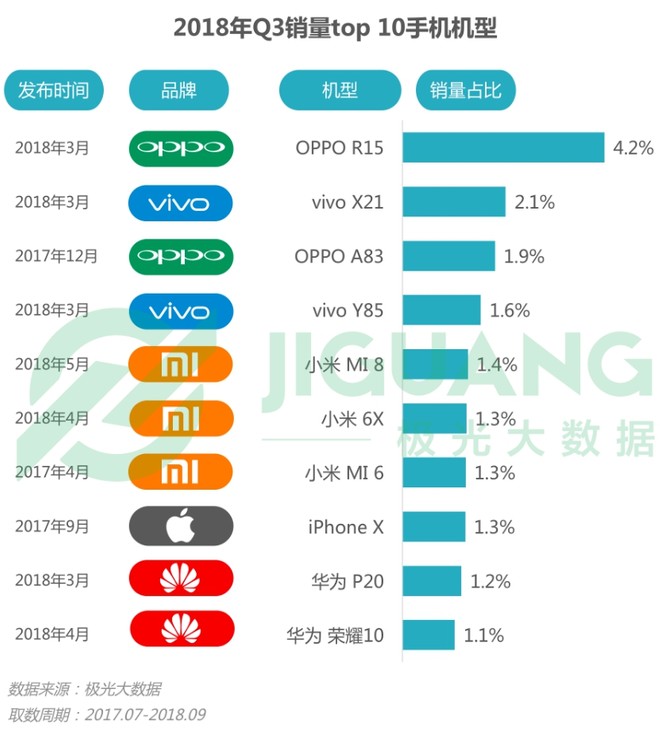 Despite the Oppo and Vivo do the double at the top, the Xiaomi also stands out with the Mi 8scoring position with its 1.4%, and the best – selling model of Apple's iPhone X . For now, the numbers still do not show the performance of the new iPhone XR , XS and XS Max .
In addition, Mi Mix 3 and the entire Mate 20 family are also out of print because they were released recently . In this way, the fourth quarter figures promise to be exciting and the dispute can escalate further in one of the most important markets in the world.