We recently showed that Google has stated that it will soon fix a problem that affects RAM management in the new Pixel 3 and 3 XL . However, it seems, the list of defects of the devices should increase a little more.
That's because device owners are reporting on the Google forums, Reddit and Twitter an overheating problem that happens while charging. Thus, according to some reports, the Pixel 3 turns off automatically.
To make matters worse, if the user uses the device during charging, the tendency is for the temperature to increase even more. Therefore, many are recommending that the device not be charged overnight to prevent possible accidents.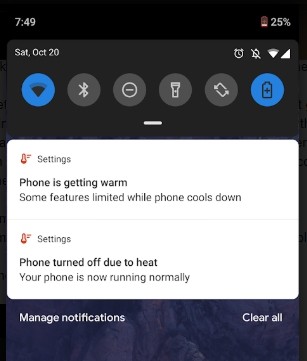 For now, Google has not yet officially manifested on the new problem of the new Pixel 3 and 3 XL. However, overheating becomes more prominent during wireless charging, and is not something related to the base offered by the company.
That's because it happens even with third-party chargers , something that scares owners of appliances that also report loss of charge . According to some of them, when the software displays the message "the phone is getting hot", it automatically turns off.
With this, many times the loading speed is reduced, in other cases it simply stops loading . As the amount of complaints increases in official Google forums, many expect the company to come out on the subject soon.