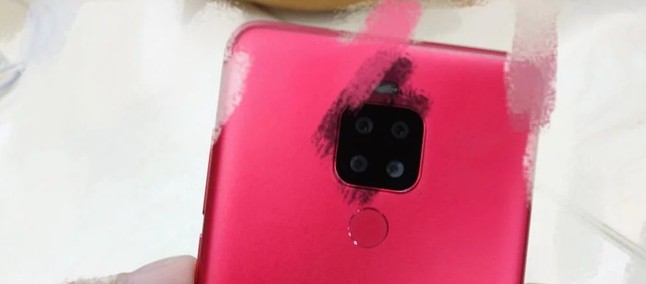 It seems that the great trend of the coming years will be, in fact, the implementation of three or four cameras in smartphones. No matter the category: from intermediary to high performance models, the fact is that companies are trying to impress consumers by putting more and more sensors to make catching each moment even more interesting.
We have already seen Samsung launch the first quad-camera smartphone on the market , being a common lens, another wide-angle lens, another zoom lens and a fourth sensor for depth detection. Now leaked new information regarding the Plus variant of the already released Meizu Note 8 , which will arrive with four cameras and, most likely, in the same settings as its competitor Samsung.
From model M1823, the handset only had its back cover leaked highlighting the red aluminum finish, biometric reader just below the four-camera module arranged in a small square and just above the dual LED flash.
There is not much information on the device so far, but very preliminary information indicates the use of the Sony IMX362 camera sensor for the camera's main camera, which is the same sensor used in Moto Z2 Play , Zenfone 4 and Nokia 7 Plus , besides being a darling of Meizu for already having used in the models X8 , Note 8 and several others.
As it was said at the outset, Meizu is very likely to adopt the same solution used by Samsung on the Galaxy A9 , the main camera with IMX362 sensor and angulation more common, and the other three cameras offering greater versatility to users who want to capture photos with angle more open or closed, depending on the situation.
There is also no clue to which chipset Meizu intends to use Note 8 Plus, but because it is variant of Note 8 it is likely that it will use the same processor Snapdragon 632 or higher. More news should come in the coming days or weeks, just keep an eye on it!