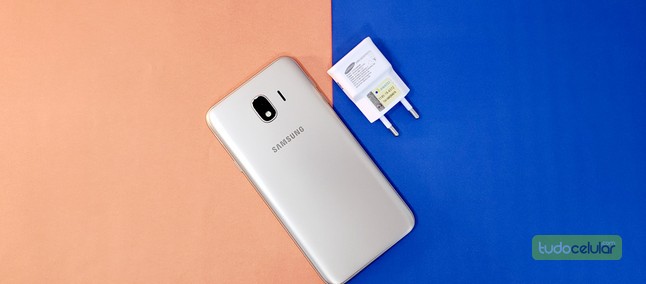 Samsung launched a good amount of input devices during 2018. One of them is the Galaxy J4 , one of the company's most modest models for this year. The handset is basically an old Galaxy J7 in appearance, still bringing the 5.5-inch screen.
The chipset is well in the way, even an Exynos 7570 equivalent to the Snapdragon 425, with four clock cores at 1.4 GHz. The battery has 3.000mAh of capacity, and the resolution is HD. A set that promises quite reasonable autonomy in our test of actual use.
This test is standardized and performed in the same way on all devices that pass through our bench. We have a list of apps that cover most types of smartphone usage on a day to day basis. Each has a timed use time in each cycle, and each cycle is performed with an interval of approximately half an hour between one and another.
Here are the apps and usage times:
6 minutes of use (each) – WhatsApp, Youtube, MX Player, Spotify, PowerAmp (offline music) and Chrome;

1 minute (each) – Pokémon Go, Asphalt 8, Subway Surfers, Candy Crush, Modern Combat 5 and Injustice;

4 minutes of calls in 3G / 4G;

2 minutes of use (each) – Facebook, Gmail and GMaps
The Galaxy J4 battery is currently in the test. To follow, just go down the page. You can still take some doubts about the device, and suggest some points to watch for the review, to be published soon. To leave your message, just take advantage of the comments field.
The Samsung Galaxy J4 is available at Carrefour for $ 629 . The cost-effective is great and this is the best model in this price range . To see the other 71 offers click here