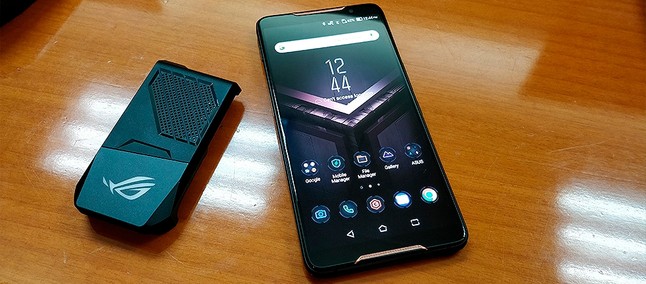 As we know, the smartphone market has advanced exponentially over the last few years. With each release we have more performance, more storage and unfortunately, practically the same autonomy. While companies have invested more and more in proposals for fast charging , the battery life has been pretty much the same, being basically defined only by its size.
But apparently, Asus just solved some of this problem with the powerful ROG Phone , the company's gamer device, and no, it's not thanks to its huge 4,000 mAh battery. Check out the video below.
Contrary to even the laws of physics, the smartphone accuses the start of charging by being connected to it through an extra port normally reserved for specific accessories such as a dock or even a cooler. After all, why look for a power outlet if you can use your own handset to recharge it yourself? Haha ha.
However, as is already clear to some, this event is just a fun bug, where probably the system of the device is confused and believes it is charging connected to the other source of energy. Unfortunately, it is not yet this time that we will have the beginning of the era of smartphones with infinite battery.