After starting the global distribution of EMUI 9.1 in several markets, Huawei has now started upgrading the Mate 20 family in its homeland. According to Chinese users, the update brings the 9.1.0.123 numbering and is available for the devices below:
For the update to be installed safely, Huawei still recommends that users have 6 GB of free storage, and the update also brings two important features. The first of them is the well-known "Moon Mode" that uses Artificial Intelligence and is already available in the P30 Pro .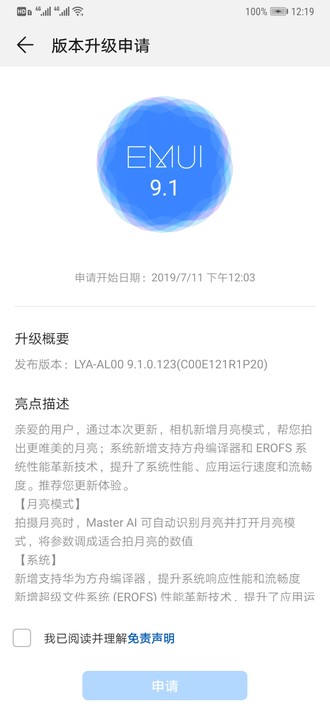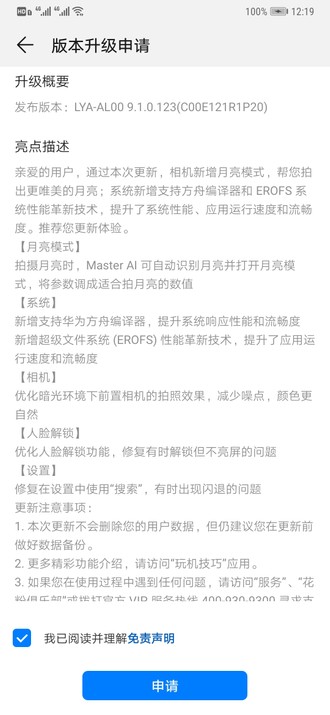 However, this functionality will be restricted to only the Mate 20 Pro and Mate 20 RS. Huawei Ark is being distributed to all handsets . For those who do not know, novelty should improve the performance and fluency of system responses.
Finally, the update also stabilizes and improves the performance of the front camera in low light conditions, reducing noise and making the color more natural. In addition, facial recognition unlocking is now more agile and does not show errors in some situations.
Following its update schedule in June , it was only a matter of time before Huawei officially released EMUI 9.1 for the Mate 20 family phones, given that the new interface arrived at the P20 Lite this past week.
Now, Huawei is directing the upgrade to Mate 20 , Mate 20 Pro , Mate 20 X and Mate 20 RS Porsche Design .
EMUI 9.1 is built on Android 9 Pie and features a more user-friendly interface, redesigned design, performance-enhancing features – such as the Turbo GPU 3.0 – wizard based on artificial intelligence and more.
The update also includes Moon Mode for Mate 20 Pro and Mate 20 X powered by artificial intelligence that helps the camera recognize and optimize details within an image to help people record the best pictures of the moon.
The Mate 20 family gets the EMUI compiled under 9.1.0.300 version weighing more than 4GB .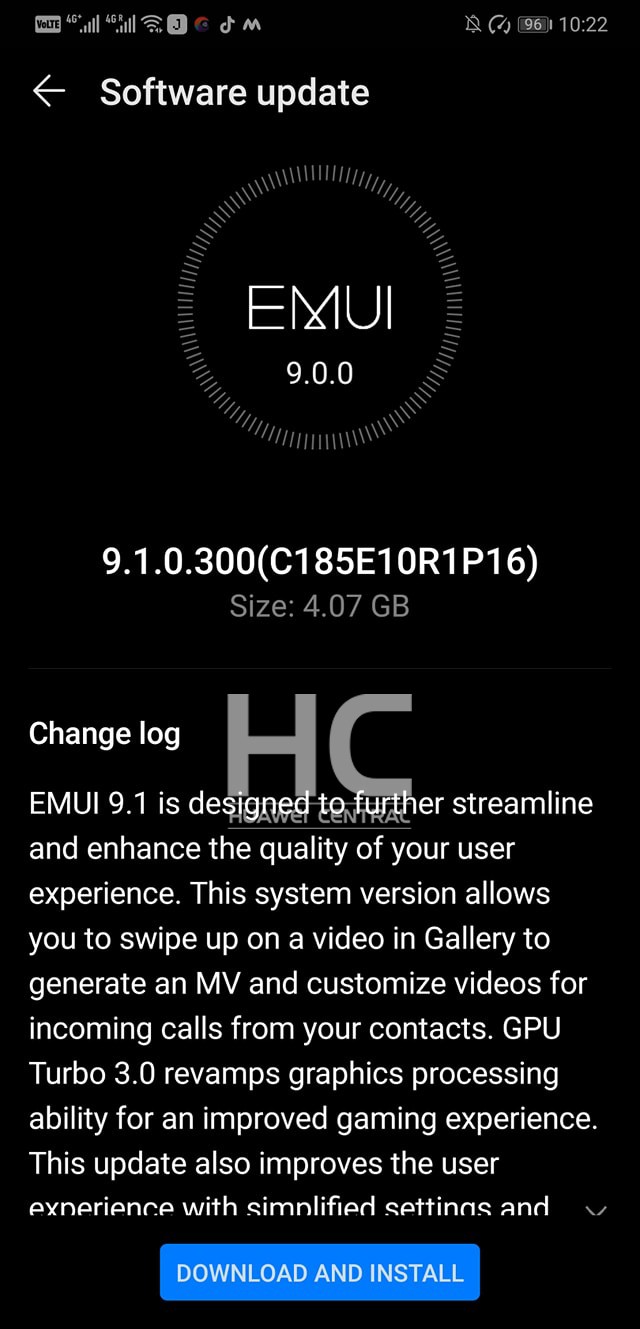 Keep in mind that this update is being distributed gradually all over the world, and all Huawei Mate 20 generation phones are expected to be available later this month.